For the construction of cherry floors, we use the essence of European cherry, which is difficult to find and makes it a more noble and desired essence than the American one; in fact, compared to the latter, the European cherry tree's wood is more compact, medium hardness and easier to work and it is distinguished by the reddish vein that, once in contact with the air, tends to become more accentuated.

Once used extensively in the past for the production of parquet, cherry wood is now re-presented by Lignum Venetia in a modern key; in fact, thanks to the handcraft and mechanical processes and to the particular colours obtained through staining with different earths, cherry wood is embellished, comes back in fashion giving the floor a new and exclusive appearance, thus giving a classic and refined style to any environment.
AVAILABLE WORKING PROCESSES
European cherry wood is suitable for many mechanical and handcrafted processes. Depending on the needs and aesthetic taste of each person, cherry wood floors can be customized to make them unique and unrepeatable. From simple sanding and brushing, more or less in depth, to more specific work such as "millerighe" (a thousand lines), or to manual work such as hand planing or gouge finishing.

For European cherry floors we recommend the following processes: sanding, brushing, hand planing, millerighe, gouge finishing.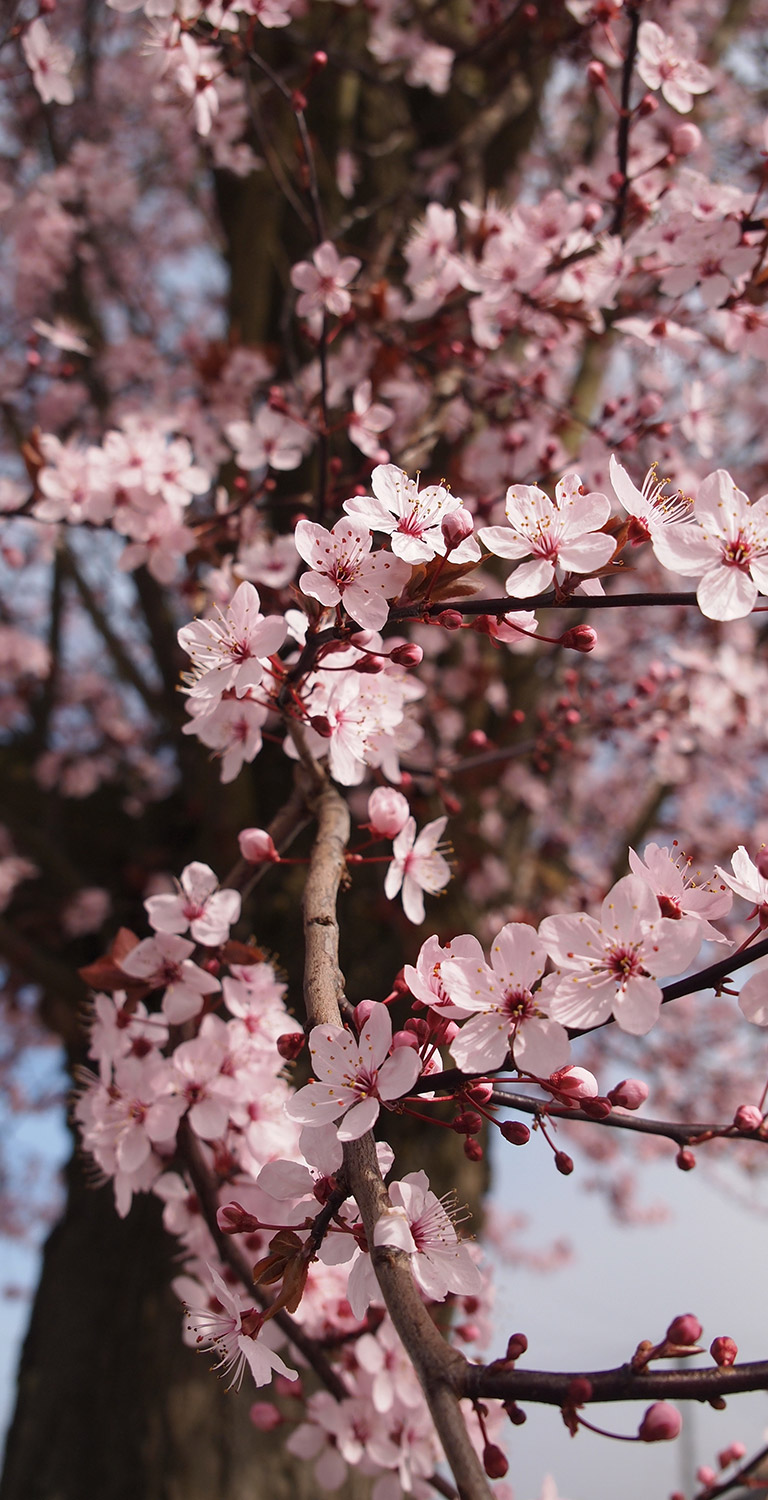 European cherry
Botanic name: Prunus Avium
Origin: Europa
Brinell hardness class: 2,9
Shrinkage: low
Stability: good
Oxidation: medium

Colour
Cherry wood has a warm and pleasant colour ranging from golden brown to reddish. The brownish-pink colour of the heartwood becomes more evident with aging.

Origine
Cherry is the common name of several varieties of fruit trees belonging to the species Prunus avium and Prunus cerasus, both belonging to the Rosaceae family. It is a rustic tree native of central and southern Europe that does not exceed 15 m in height, deciduous, has a straight trunk and a symmetrical conical crown, which becomes rounded and irregular in the older trees. Polished bark, large ovoid hanging leaves, fragrant white flowers gathered in cluster or umbrella-like inflorescences, and small fruits supported by long peduncles. The species Prunus Avium, sweet cherry, is widespread in Italy, it has an ascending posture and produces the well-known and tasty cherries. The Prunus Cerasus, generally smaller in size, is characterized by its rather bushy shape and its smooth and shiny erect leaves; it produces bitter fruits, better known as black cherries.

Differences with the American Cherry
Compared to the American one, the European cherry is much more precious and difficult to find. It is particularly appreciated for the natural reddish colour of its grain which, during the oxidation process, over time tends to accentuate uniformly making it a warm, pleasant and welcoming wood.
The American cherry tree also known as Black Cherry, less particular and refined than the European one, shows a dark and intense brown colour with a less marked and more regular grain. Both these essences are of medium hardness and stability, therefore suitable for furnishing interiors; however, the European cherry wood floors, compared to the American essence, are able to convey greater elegance and refinement.