We produce larch wood floors using the precious mountain larch, very compact, robust, moisture resistant and characterized by the pleasant pink color of the grain and the excellent mechanical strength and durability over time. The well-known Trementina di Venezia is obtained from its precious yellow-brown resin, intense and very fragrant.

Larch, unlike deciduous trees, is a much softer and lighter wood and is particularly appreciated for the widespread presence of knots. Thanks to its simplicity and its good stability, it is one of the few essences of the coniferous family that is used, inter alia, for the production of wooden floors. This essence, from the distant past until today, is widely used in the covering of houses in the mountains and in the construction field.

Lignum Venetia has reinterpreted the personality of larch wood, exalting above all its natural aspect, rediscovering the pleasure of walking barefoot and being transported into the middle of nature that easily enters every room in the house through pleasant sensory sensations.
AVAILABLE WORKING PROCESSES
Lignum Venetia offers very simple models with minimal processing. Depending on the aesthetic tastes of each person, these larch wood floors can also be enriched with manual work making them unique and unrepeatable.

For larch wood floors we recommend the following processes: sanding, brushing, hand planing, gouge finishing.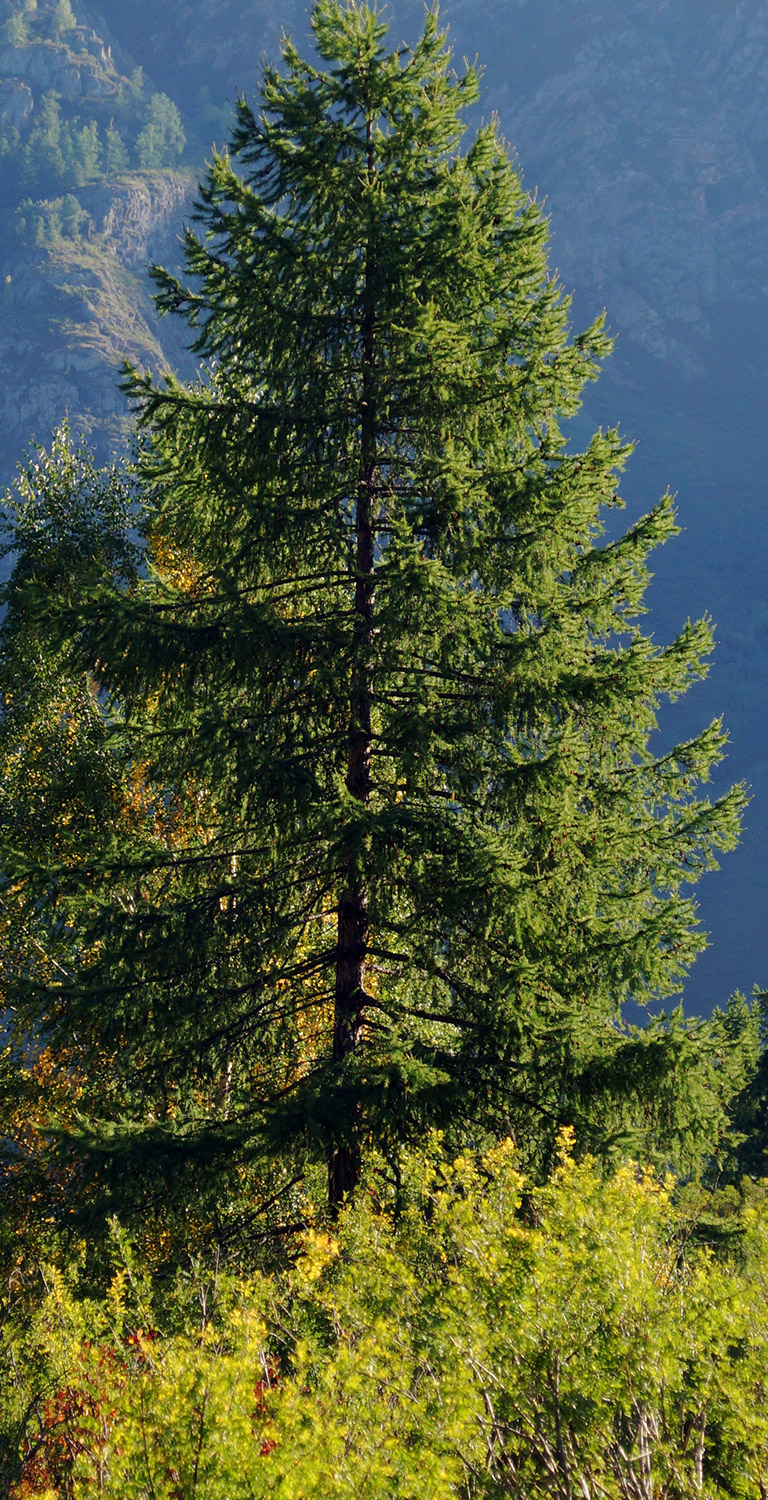 Larch
Botanic name: Larix Sibirica
Origin: Europe
Brinell hardness class: 2,8
Shrinkage: medium
Stability: medium
Oxidation: medium

Colour
Larch wood has a warm reddish color with dark or light yellow veins. The reddish brown colour of the heartwood becomes darker as it ages.

Origin
Larch, a native conifer of the mountains of central Europe, the Alps and the Carpathians, is a resinous essence with compact and robust wood, resistant to humidity and characterized by a rapidly growing upright trunk, able to reach 45 m in height and up to 1 m in diameter.

The peculiarity of the common or alpine larch, which totally distinguishes it from other conifers, is the complete loss of its leaves during winter.