The word "parquet" was originally used as a diminutive of the French word "parc", i.e. park.
As time went by, it began to be used to indicate the room where King Louis XVI held his meetings and, more generally, all the places where there were meetings and conferences.
Since these rooms were often paved with wood, "parquet" became synonymous with this type of flooring.
The wooden floors in the Palace of Versailles still celebrate this French culture, especially through the evocative tiles.
This type of wooden floor is handmade thanks to the inspiration and experience of our craftsmen who, reproducing the design drawn together with the customer, are able to create real works of art.
The tiles can be laid in different ways depending on the laying pattern, chosen first in the design phase, and then realized together with a professional installer. One of the many solutions is to lay the tiles next to each other thus covering the entire surface to be covered, while another solution is to place them together with the classic wooden boards alternately creating a nice game of shapes. The nice thing about the tiles is that you always have the chance to play a lot with geometry.
MEASURES:

Size: 700x700 / 1000x1000
STRUCTURE:

Noble wood: 4mm
Birch plywood support: 10mm
Exhagons and Saint Moritz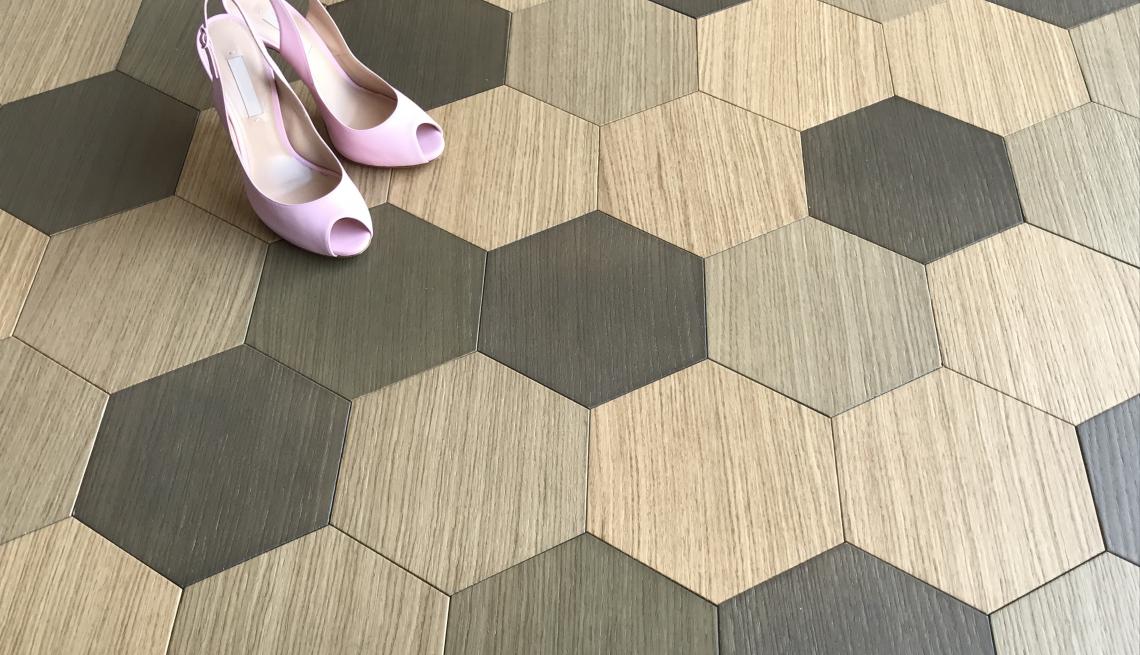 ESAGONI
A decorative solution for those who love geometric shapes. The hexagon becomes the absolute protagonist of this composition able to stimulate the imagination and creativity of those who choose it.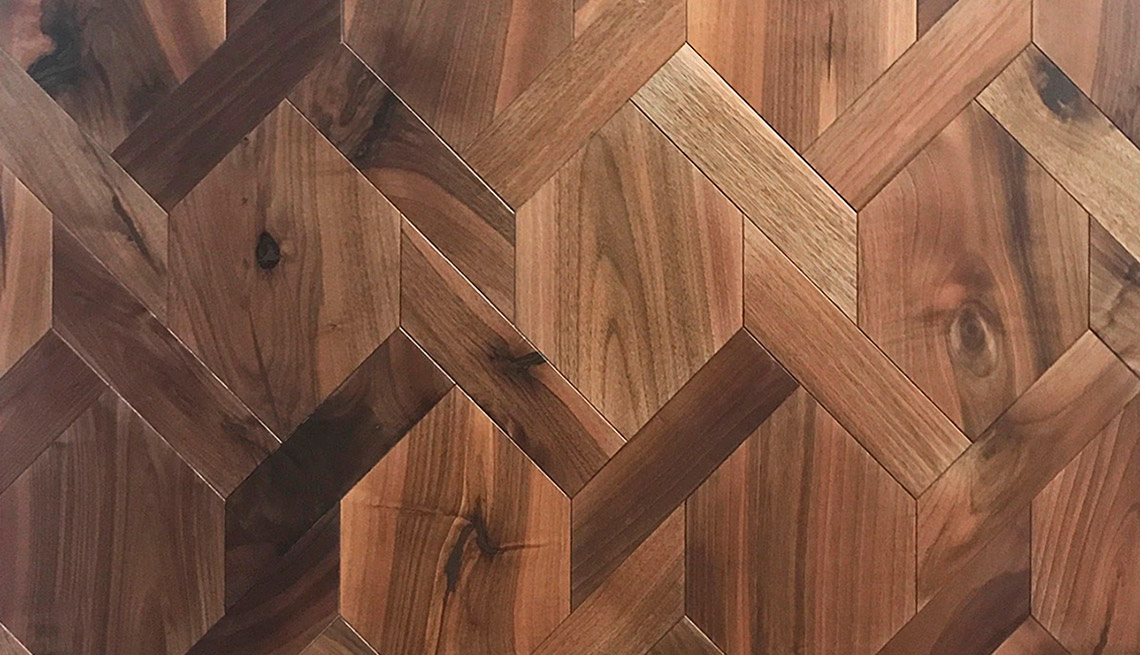 An alternative wooden parquet floor which further enhances the perception of space within the environment by playing with the geometry of the hexagons.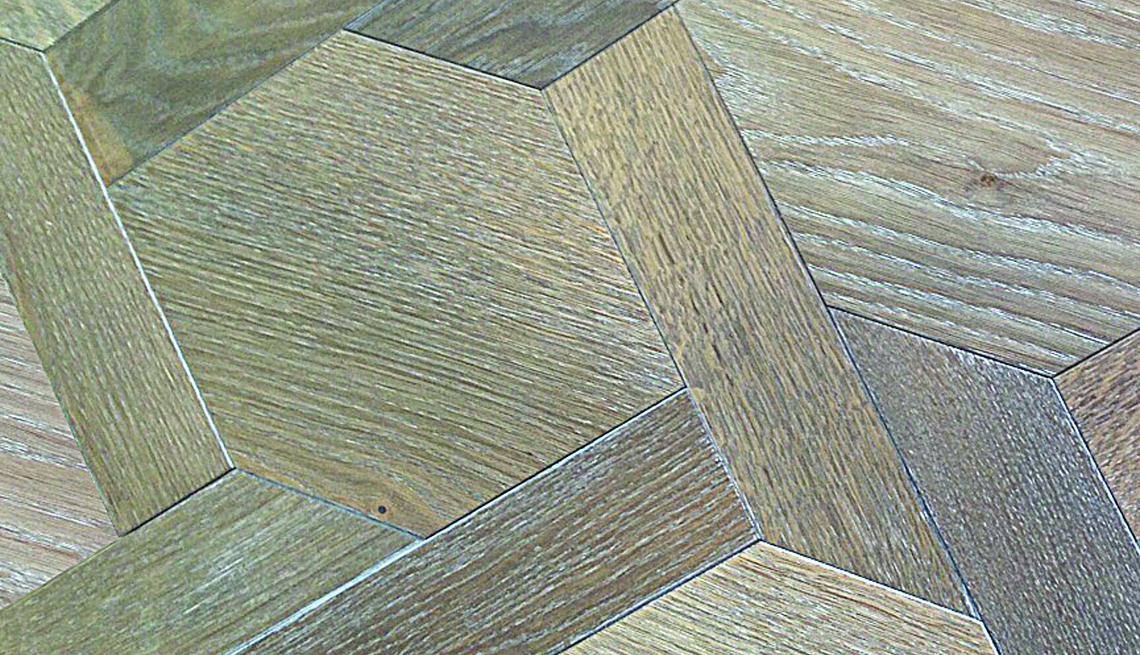 SAINT MORITZ
An original composition of pure geometry through the union of two differently shaped elements: the hexagon and the trapezium. Lignum Venetia proposes this Saint Morriz design in brushed, oxidized and oiled oak.