Parquet and pets? It is possible and it is easy

There is no need to choose between two great loves: be advised and you will live happily with both

If you dream of a house with a wooden floor and you have a faithful four-legged friend, remember that you don't even need to think about giving up your dream. You just have to choose the parquet in the right way and, with a few little tricks, you will live forever happy like in fairy tales.
In this article we will try to list the good rules to understand which is the most pet-friendly parquet and what are some good habits to keep it beautiful over time, leaving your pets the freedom to run around at home.
An expert's advice may easily solve the problem that may come when thinking about a wooden floor for a house where you live in the company of pets: some aspects and some characteristics that have to be considered but but nothing that cannot be solved. You will be perfectly aware of your choice and you will be able to live your domestic space without worries. So let's see together where to start with the choice of the most suitable parquet for your home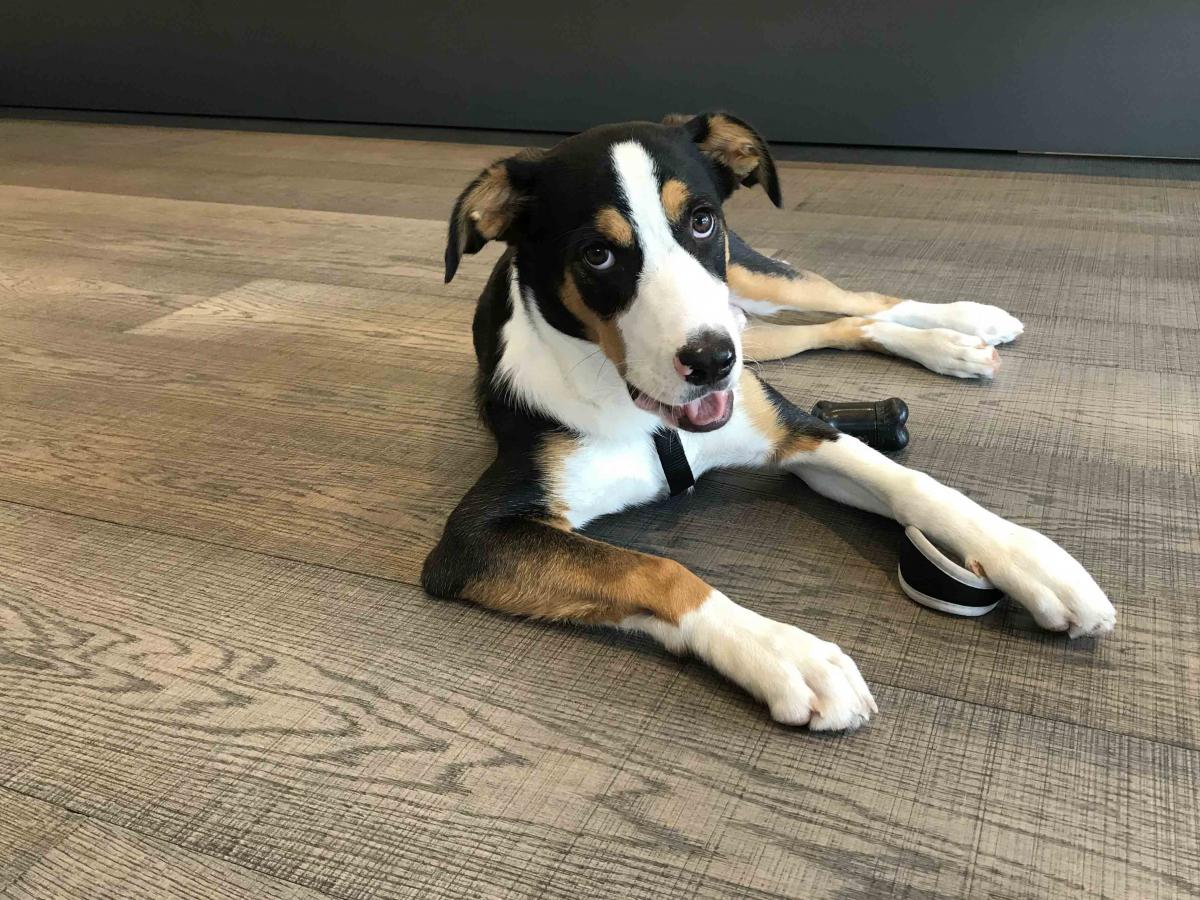 Choose carefully between wood species and finishes
The first rule to keep the love for your four-legged friend and the one for your new parquet floor intact over time is to choose a strong and resistant wood essence, with a thick weft, perhaps with a brushed, sandblasted or sawn surface. This is the first little trick that allows you to camouflage scratches and marks. Oak, Teak, Ash, Elm are undoubtedly among the essences that lend themselves well to being friends with your pet. Choose from these and you will have scored another point in favor of a peaceful coexistence.
Another tip to keep in mind is to opt for a parquet in natural colors and avoid smooth and shiny surfaces. Ask for a matt finishing, it will prove to be a winning choice: even under the light it does not show small scratches and imperfections. Also, for your wooden floor, prefer a final treatment made with natural oils or waxes.This will give you a double advantage: if your puppy accidentally does a little damage, you can intervene by repairing only the affected part, without having to put your hand all over the floor. In addition, the waterproofing effect will be very useful even if your pet does not make it to the litter box.
The pet-friendly parquet is therefore of robust and resistant essence, of natural color and artfully worked to best camouflage any abrasions and marks. Finished in oil, so small damages are easy to fix.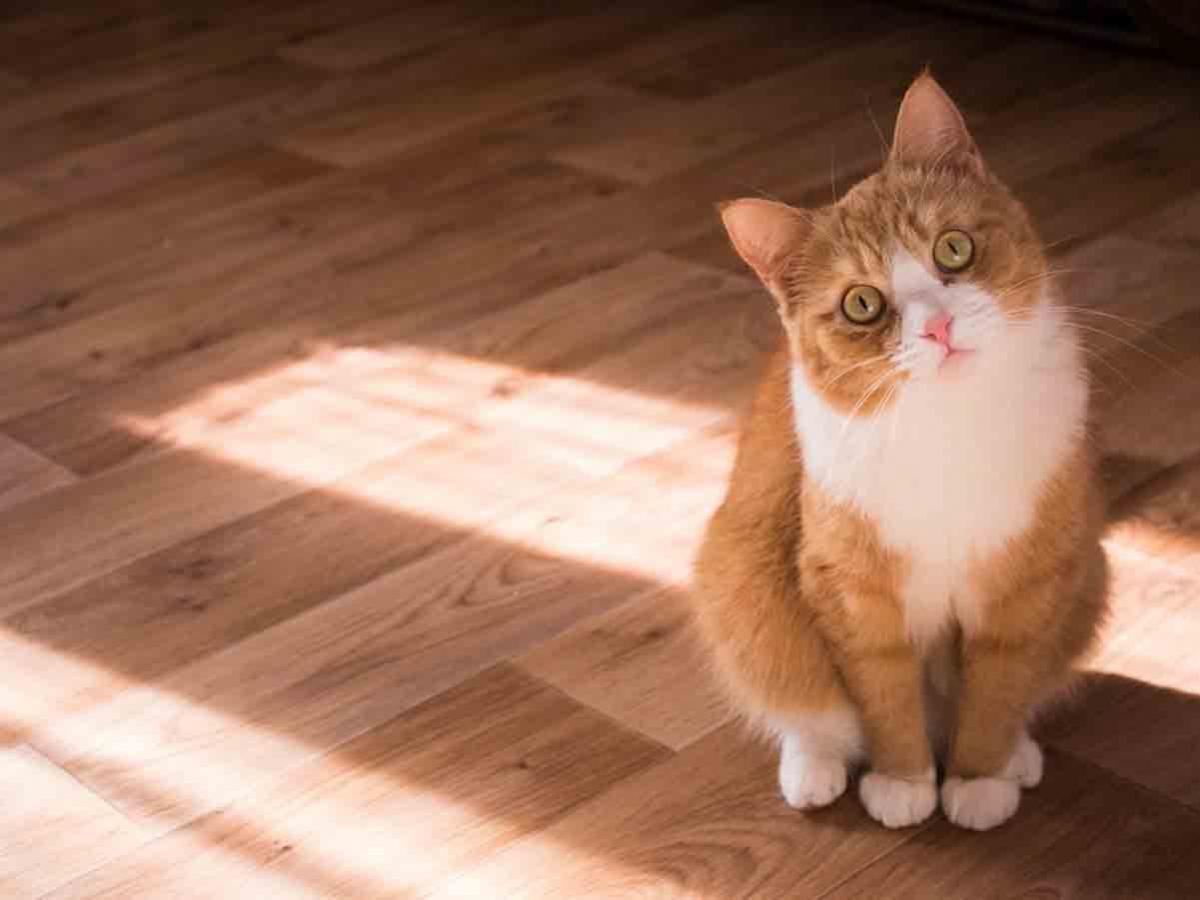 And if the pet doesn't arrive at the litter box in time?
Educating animal friends in domestic cohabitation is a fundamental prerequisite for not having problems with your parquet, needless to say. What we can do instead is tell you what to do if, despite everything, they don't have to get to the litter box.As you can easily imagine, it is good to clean the "souvenir" left outside the area immediately. If you notice it immediately, simply dab it with absorbent paper and then wipe with a damp cloth and a neutral detergent. If instead it is a surprise that you find returning home after a few hours, do everything as above and try to create a air stream that goes across as close as possible to the "crime scene". What is absolutely best to avoid is to try to dry the halo with a jet of direct hot air, like with a hair dryer. Too much thermal shock would create a shock to the wood, risking permanent damage.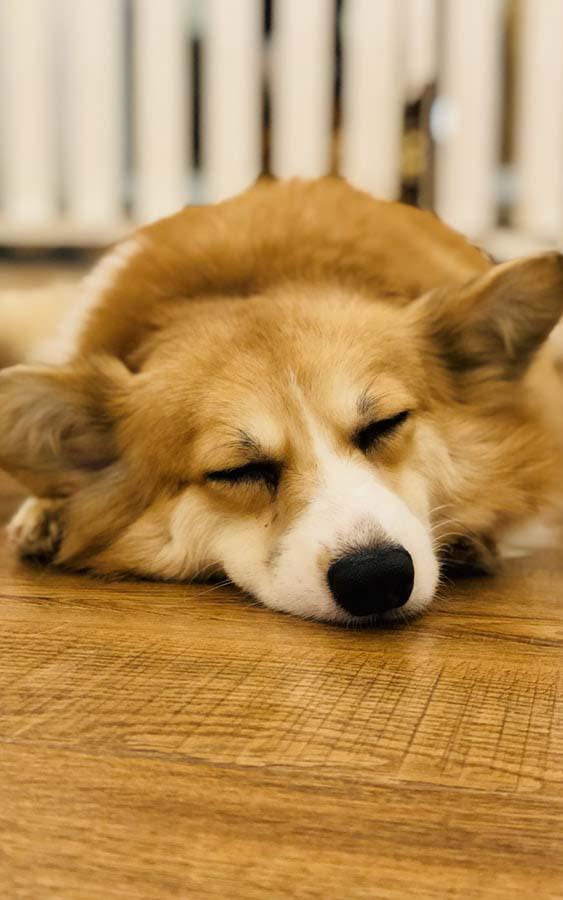 Other small daily expedients that are good for living together
Once that the best parquet solution for you and your pet has been identified, there are other useful little tips that can make your life easier. In short, with a little awareness and some little attention, you and your faithful companion can enjoy the beauty and warmth of a wooden floor, without stress and without drama. So go ahead for our animal friends, even when they are puppies.
Another important thing is to keep pet's nails always trimmed, especially for large animals or those who spend most of their time at home and therefore do not have the possibility to "wear out" them naturally. And if your furry heart is a cat, even a nice scratching post is useful. Somebody also suggest rubber caps, specially created as nail pads, or cute scratch-resistant socks. . . we don't dare to go so far. But now you know that they exist.
Finally, a regular cleaning of the parquet, with the simple passage of a cloth will help, in addition to maintaining a healthy environment. Also promptly remove small objects or pebbles, fallen on the ground, which could cause small abrasions.
For example the cleaning of the legs after a walk outdoors. It is always a good habit, as we do with our shoes, to clean the legs of our four-legged friends after they have been outdoors. In addition to being a hygiene-related practice that many already apply, in the case of a wooden floor it will eliminate small pebbles or embedded dirt residues, which if left there would transform the beloved paws into infernal scratching machines.