CERSAIE 2019 trends and news. Our impressions

Color, 3D effects and floral themed prints. Material feel and mix of solutions win. Wood remains and conquers new spaces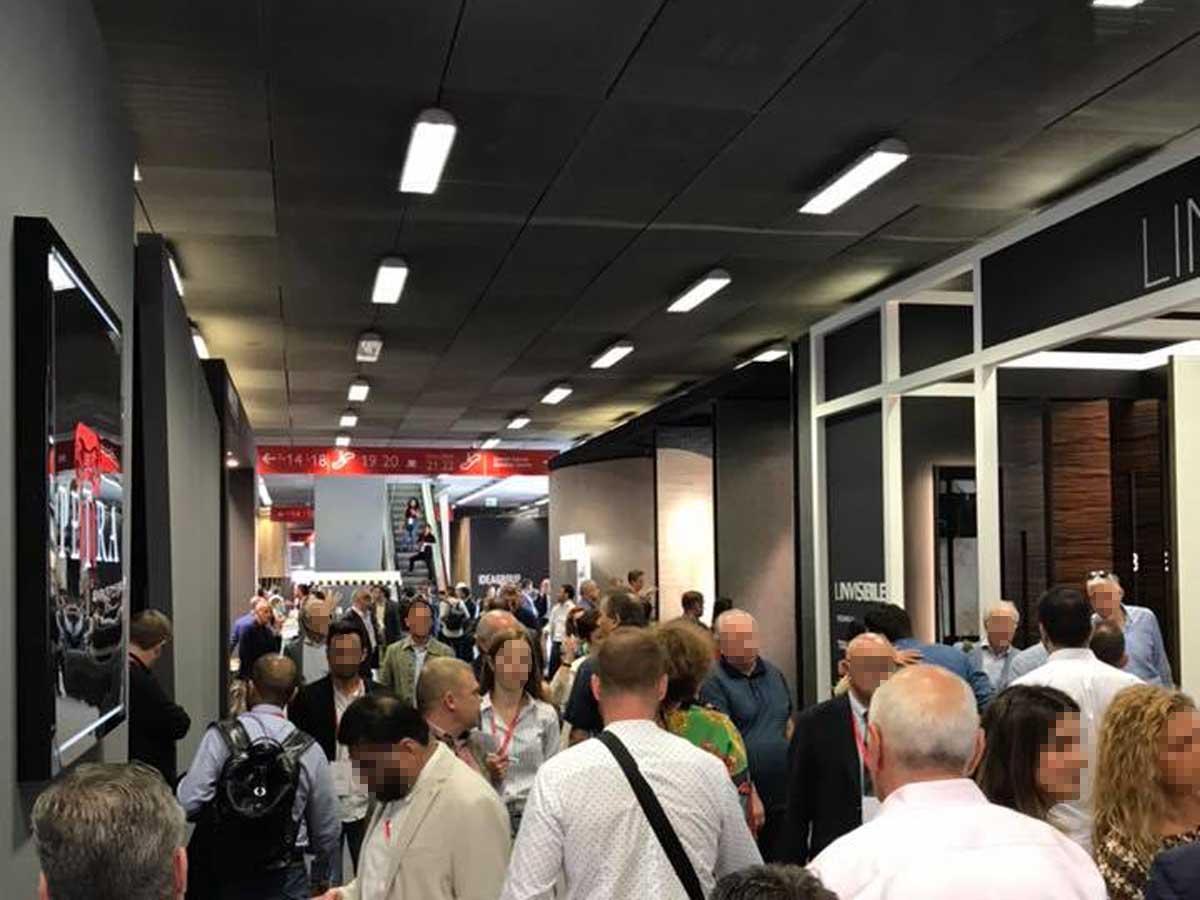 A mix of materials, shapes, colors and surfaces. Styles that are contaminated, patterns that overlap in a whimsical way, a twist of surfaces. Walking through the stands of the Cersaie 2019 pavilions, a clear sensation comes out: there is a desire for color, for material surfaces, a desire to involve the visitor, to bring him inside the wall, inside the floor.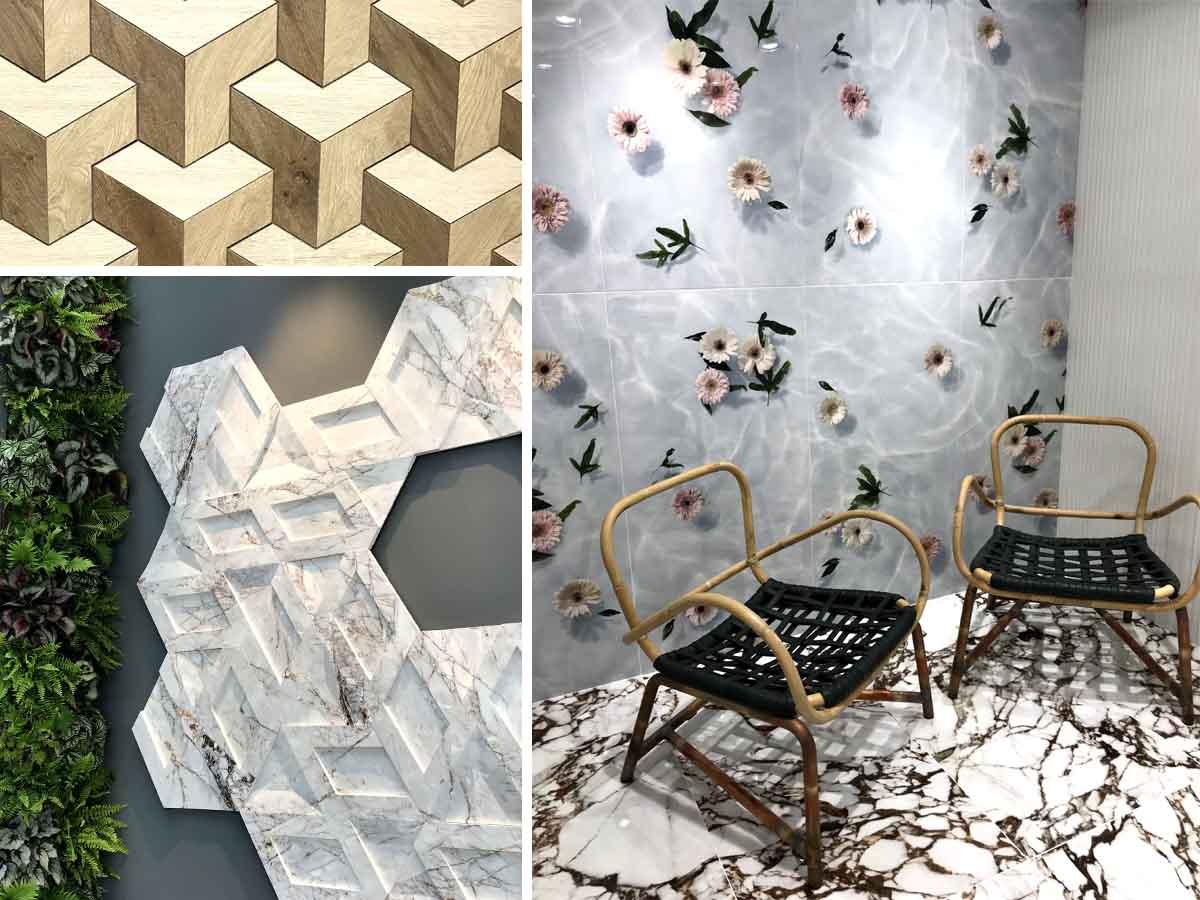 When turning your eye to the different set-ups, you get the feeling that the "joie de vivre" comes up from underneath the stoneware, ceramics, parquet, marble and even cement, to make your way and tell us about the environments. Color, games of lights and shadows and optical illusions become almost playful elements, which make the presence in a room an exchange, not a mere walking on an aseptic surface.
Are we sure of what we see Is it really copper this material we have before us? We extend our hand and we discover that it is concrete with a crazy 3D effect. And what about when we found ourselves passing our hand over a ceramic tile to see if that flower we saw was printed or applied in relief for the scenic benefit of the fair: still 3D.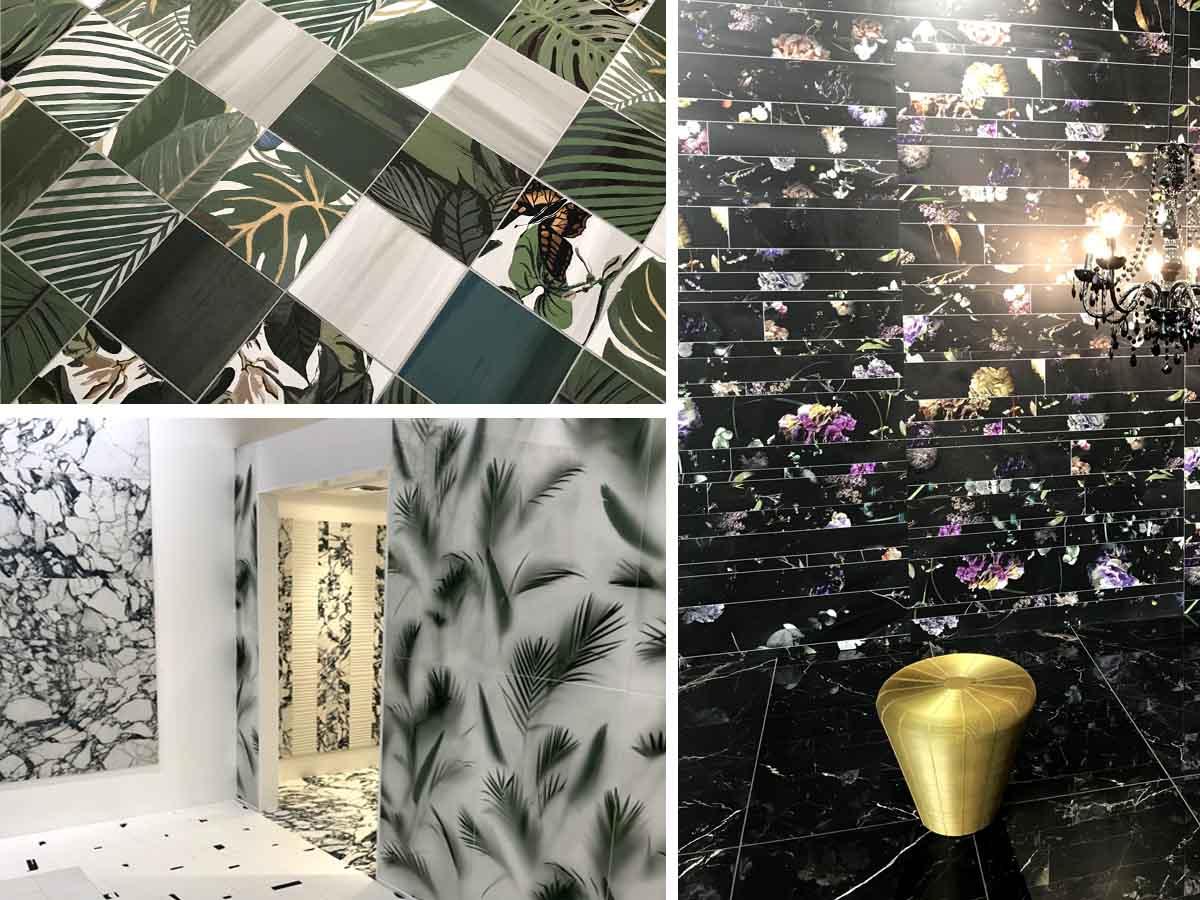 Another subject that we get frequently, in a strong and clear way, declined in a thousand styles, is the natural theme: with delightful prints of full-wall leaves or cutlery with a patchwork effect. Fiori riprodotti fedelmente, fiori a decorare romantiche pareti o lussuose barocche ambientazioni.
And again, surfaces inspired by the graphic signs of African textile prints or the colorful tradition of Portuguese ceramics.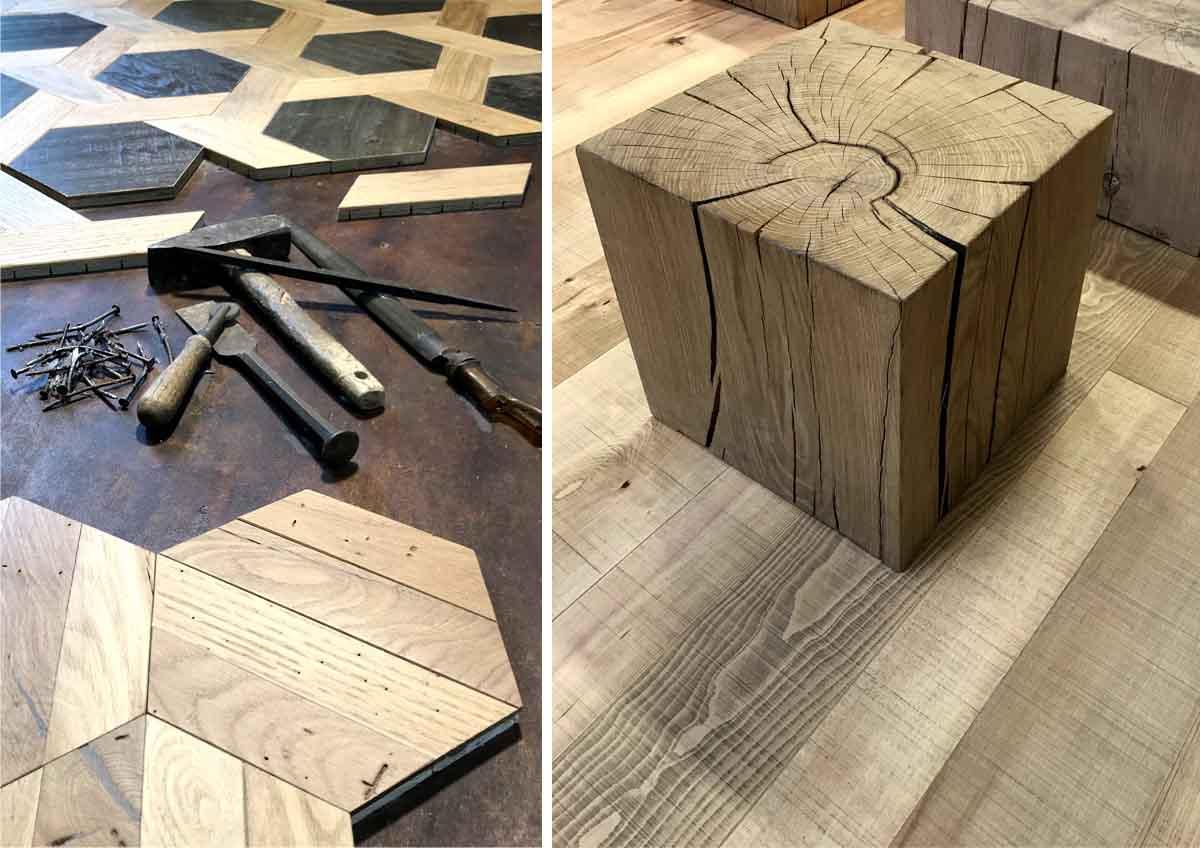 Just one big theme to connect everything: movement, in space, surfaces and styles. No time for gray, no time for what is flat.
We find the same trend also in our core business: the wooden floor. Eeven here we have a wide space for installation designs, with intertwined effect, with the classic trompe-l'oeil effect with which our "inner child" will never stop playing, without being aware - for a moment - that we are not staring at lines that really intertwine, but a plane where individual strips are masterfully aligned. And again, hexagons and frames. And where we encountered proposals for more linear solutions, the movement was emphasized directly on the surface of the wood, with brushing and saw-marks.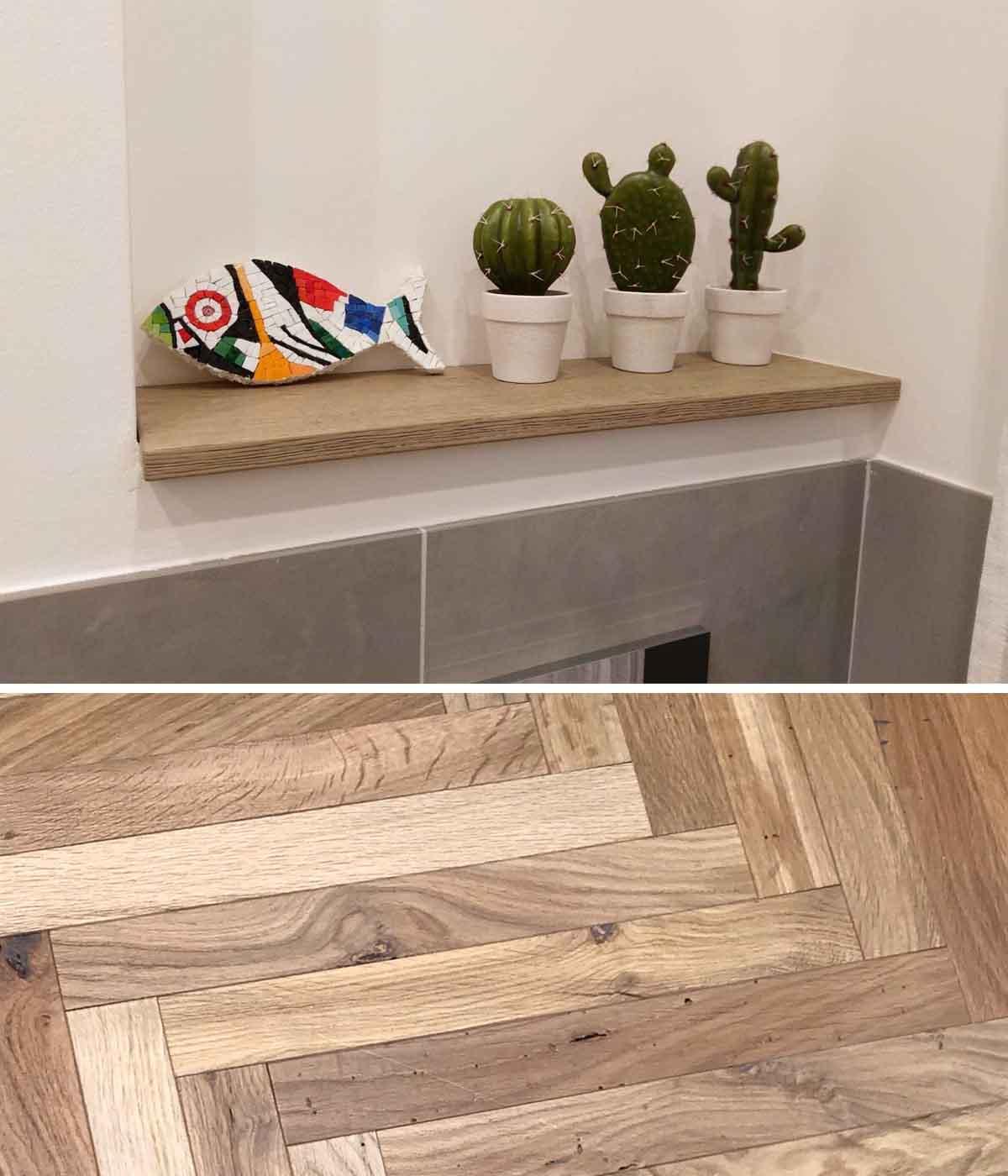 Material feel
The wood at Cersaie 2019 wants to be touched. He speaks freely and takes up new spaces. With great pleasure we have in fact noticed how many proposals for the realization of support surfaces coordinated to the floor - above all for the bathroom furniture - and an increase in the presence of boiserie solutions, for the living area.
Hot
Warmest tones for wooden floors find an absolute confirmation at Cersaie. Honey that turns to caramel, hazelnut with intense veins, many contrasts, stuccoes that go to work in a tone-on-tone color, as if to preserve an enveloping sensation, without iterruptions.
Revolutionary
Because at Cersaie we saw the wood in its most natural and warm version, or declined in the colors of the rainbow, with full backgrounds, without compromise, in a completely new perspective, where there is no room for hesitation. Pink, red, blue, green, yellow. If you put your hand to nature, you do declare it strong.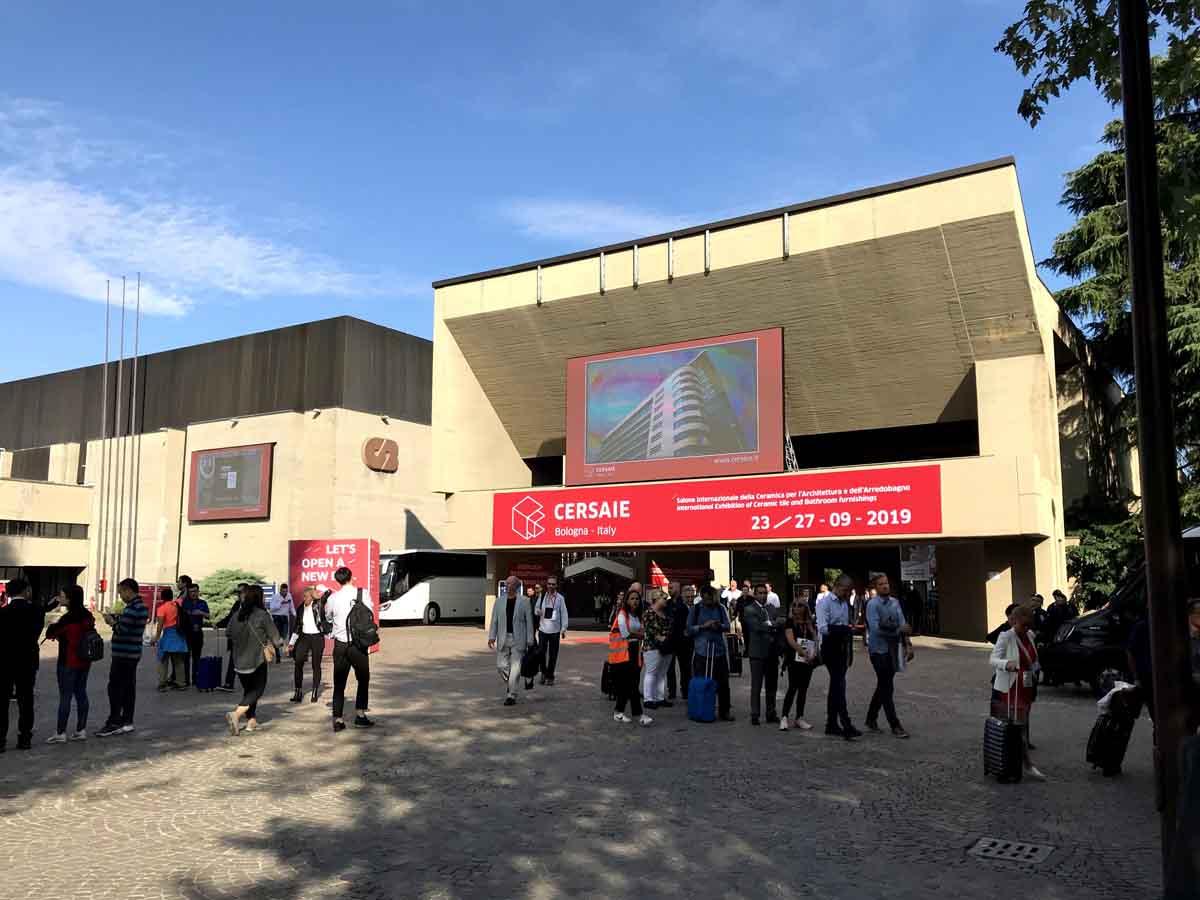 Wood is confirmed as one of the leading materials in surface finishing trends. In the traditional areas, such as high-end home and hôtellerie, even in bathroom furnishings and the contract sector wood is getting more and more space. It does so in its most natural aspect, or by breaking all the patterns and wearing itself with colors.
The exhibition in Bologna has been confirmed as an important moment of confrontation with the entire panorama of floor solutions, where the wood still remain protagonists.