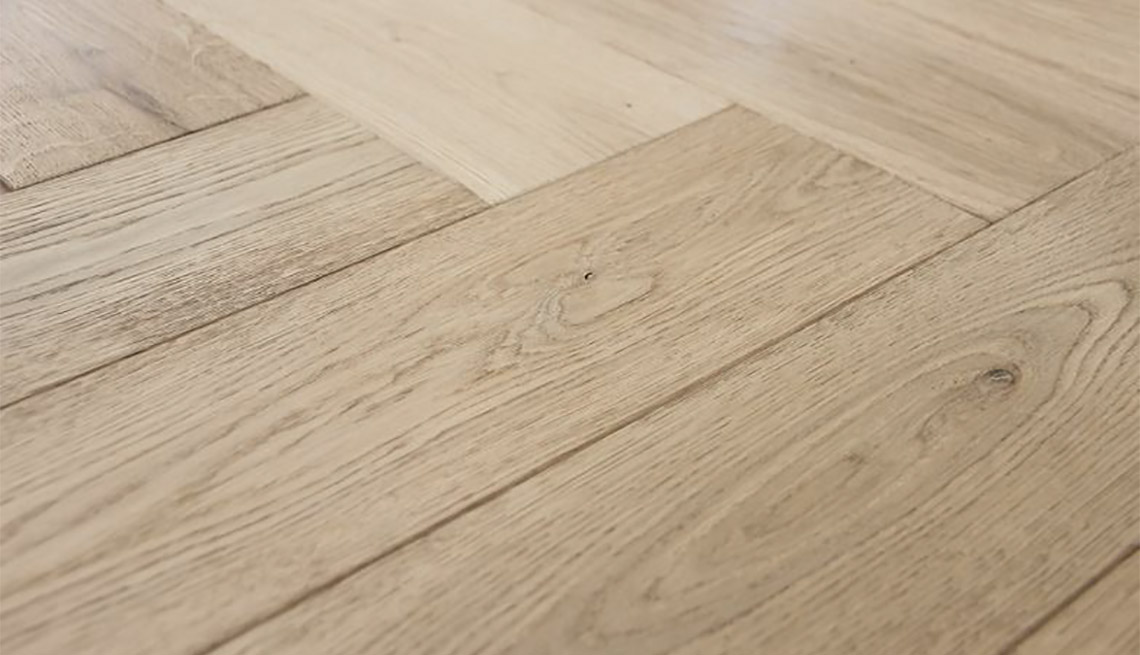 ITALIAN HERRINGBONE 90°
When installing an Italian Herringbone parquet floor, the individual elements are all the same size and are cut at 90°. You can choose to install all the elements straight or diagonally, crossing them like a Chevron pattern, depending on the aesthetic effect you want to create.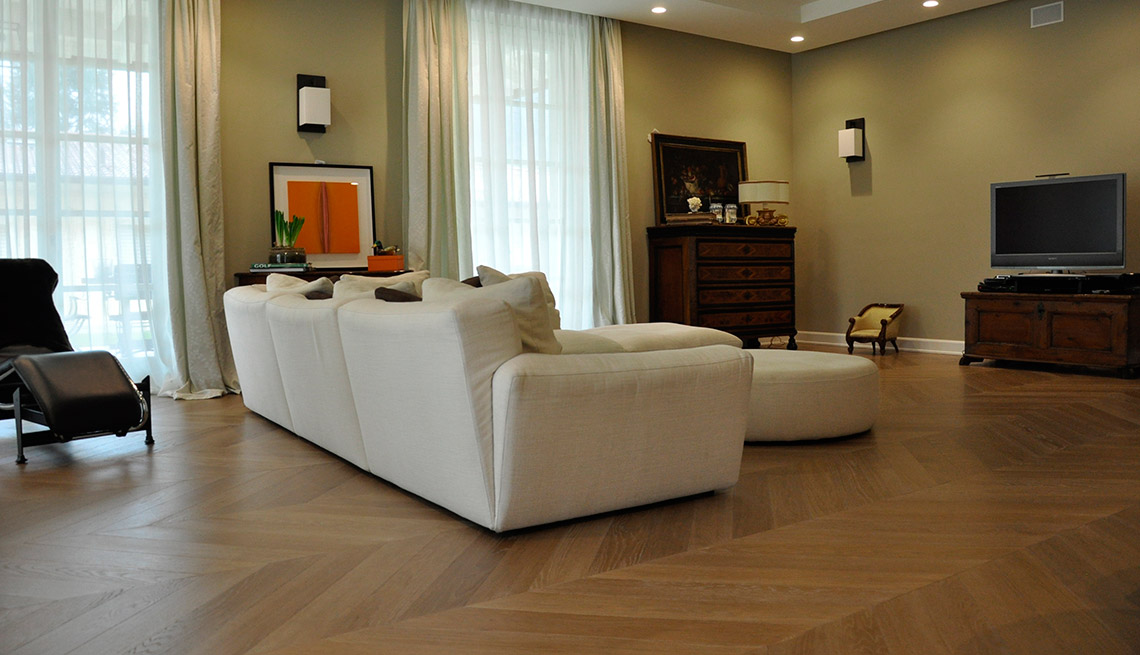 FRENCH CHEVRON 45°
Installation of a proper Chevron parquet floor requie an expert craftsman, a sit is a more complex laying process. Chevron is typical of prestigious environments and boasts a very ancient history. From the Palace of Versailles to the modern high-fashion showrooms, the French-style installation is the solution for those who do not want to give up a classy style.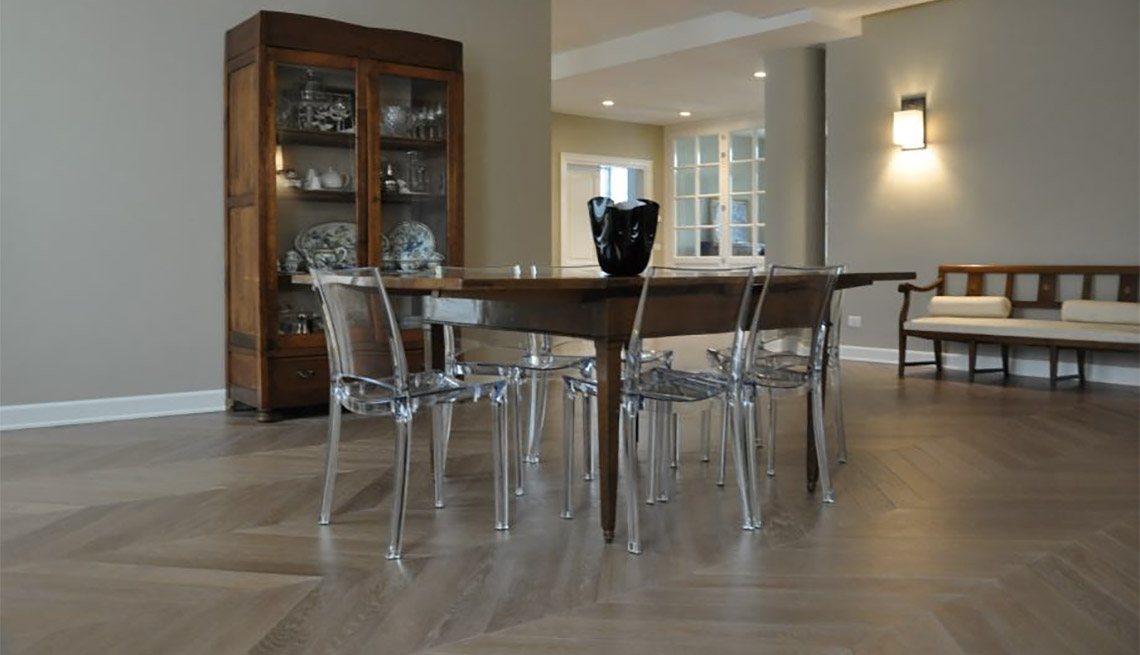 HUNGARIAN CHEVRON 30°/60°
Similar to the French Chevron, the Hungarian-style Chevron installation involves the use of elements cut to the same size at an angle of 30 ° or 60 °. In correspondence with the point of union of the elements, continuous lines are formed which create a visual effect of greater directionality.