When Wood Floor becomes aromatherapy: terpenes, the scent of well-being
The terpenes, the star of our BenesserePiù floor-finishing treatment: we discover better what terpenes are and how they really increase the quality of indoor life.
Imagine when you get back home after a stressful day, you just throw the keys on the table, you take off your shoes and start perceiving the well-being and relaxation that slowly make its way at every step. Or, imagine to wake up on Sunday morning, perfectly rested after a night of excellent sleep, ready for a dynamic day outdoors.
Sounds perfect! Isn't it? It is the "home sweet home" effect. Now imagine having at your disposal a formula capable of amplifying and making this sensation long-lasting. Here, this is exactly what we have worked for and the result of our research: the "aromatherapy" in an oil finishing for a wooden floor.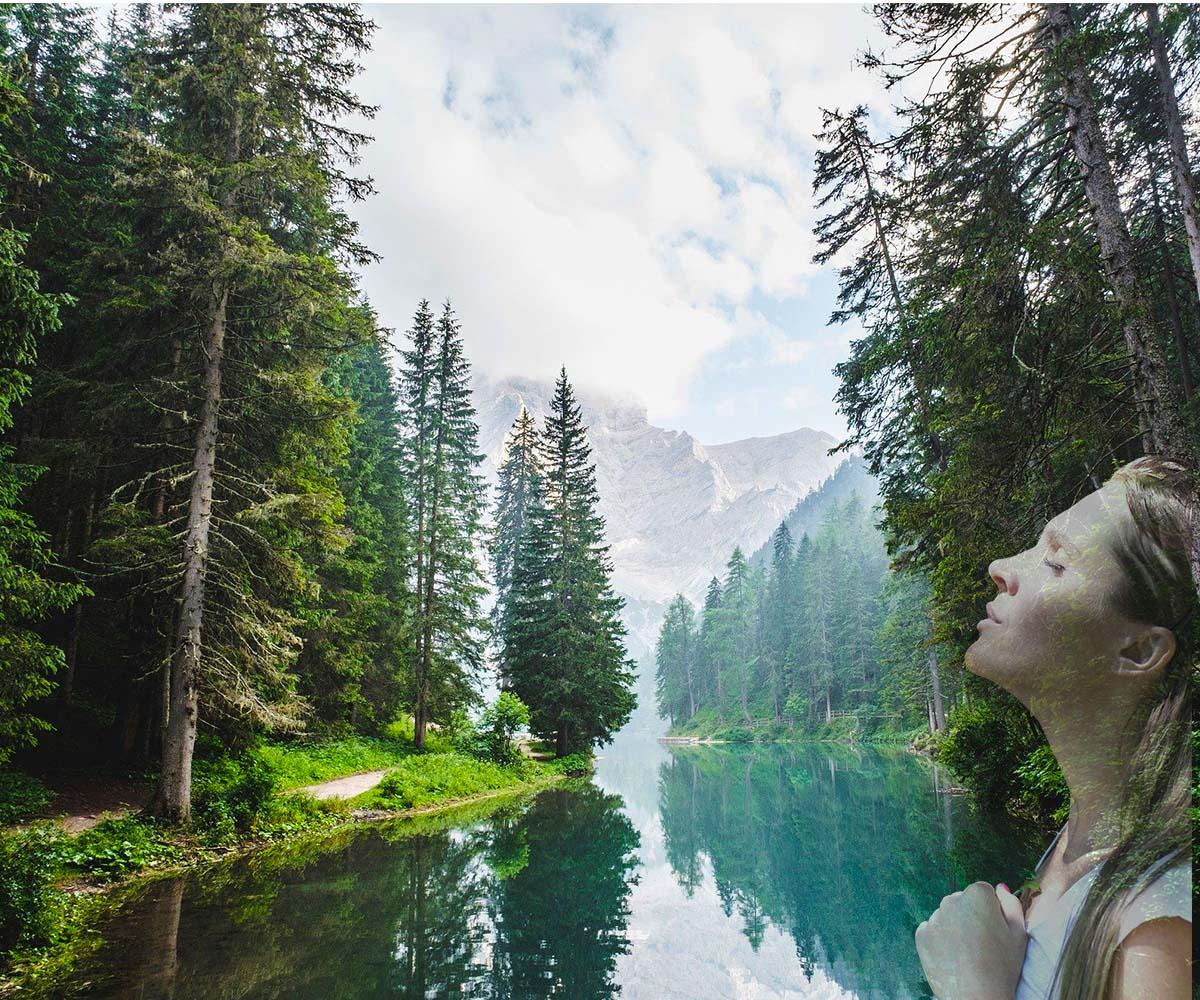 We all know the beneficial effects of essential oils and the extraordinary action of well-being that they can bring to the body and mind. We often associate them with relax massages or body treatments in a Spa center. But what if we told you now that - from now on – the wood floor of your house could become your precious personal Spa? What? This is when "terpenes" come into play. Terpenes are functional molecules present in Nature, that make aromas characteristics, the fragrance and any phytotherapeutic properties of flowers and plants. Terpenes have always been used in the making of perfumes to create fragrances: over the centuries Scientists have proven their important beneficial effects on mood and physical balance. The type of benefit is closely linked to the individual terpene, with effects that can go, for example, from anti-inflammatory actions or from strengthening the immune system to relief from nervous tensions, thanks to a pleasant, relaxing effect.
As it happens with aromatherapy, each "aroma" is associated from the human being to a beneficial effect: in this way, the selection of different terpenes (therefore beneficial aromas), leads to a unique sensory experience, with truly positive implications for the state of well-being of the person.
This awareness comes from a specific research, that we have carried out for years, to be able to offer you a wood floor free of harmful volatile substances: it has allowed us to come up with the idea of proposing wooden floors enriched with positive VOCs (Volatile Organic Compounds). In this way, to an absolutely healthy and free of harmful emissions floor, we combine an oil finishing capable of releasing selected beneficial particles to increase indoor living well-being with an healthy floor, absolutely free of harmful emissions.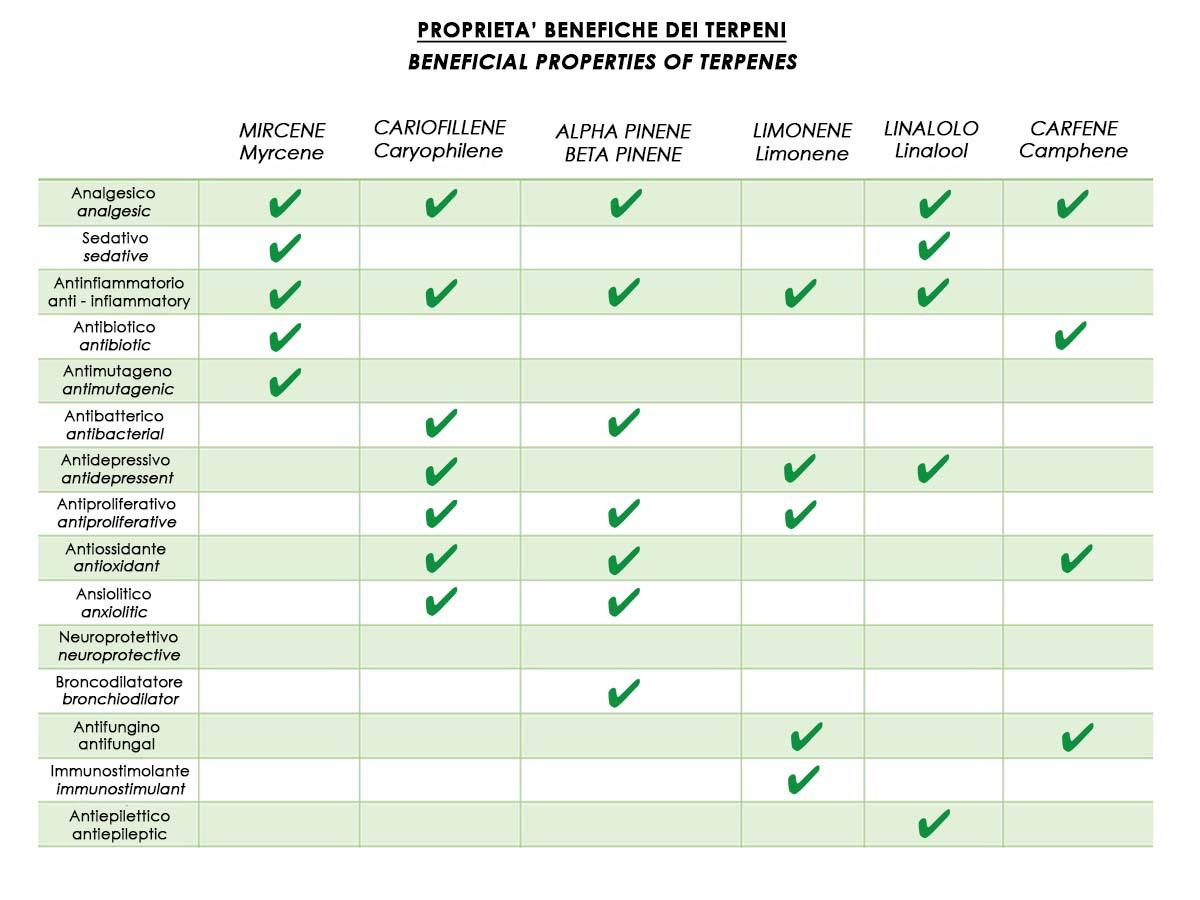 When you chooes a wooden floor like this, then the simple breathing and living of the interior spaces of the house becomes a cure for the quality of life itself. Specifically, for BenesserePiù, we have studied a selection of terpenes, all natural, capable of influencing energy levels, good mood, reducing anxiety and stress and which also demonstrate a calming and antiseptic power.
In the following table you can discover the detail of the beneficial properties of the terpenes that we have chosen for our BenesserePiù finishing.
When you decide to choose our BenesserePiù oil-finishing you will have a floor that combines the benefits described so far and the powerful sanitizing and antibacterial action of active silver.
Both treatments are made with the use of completely natural products and procedures, tested to respond to even the strictest green building parameters, excluding the use of any paint. Find out more