Oil finishing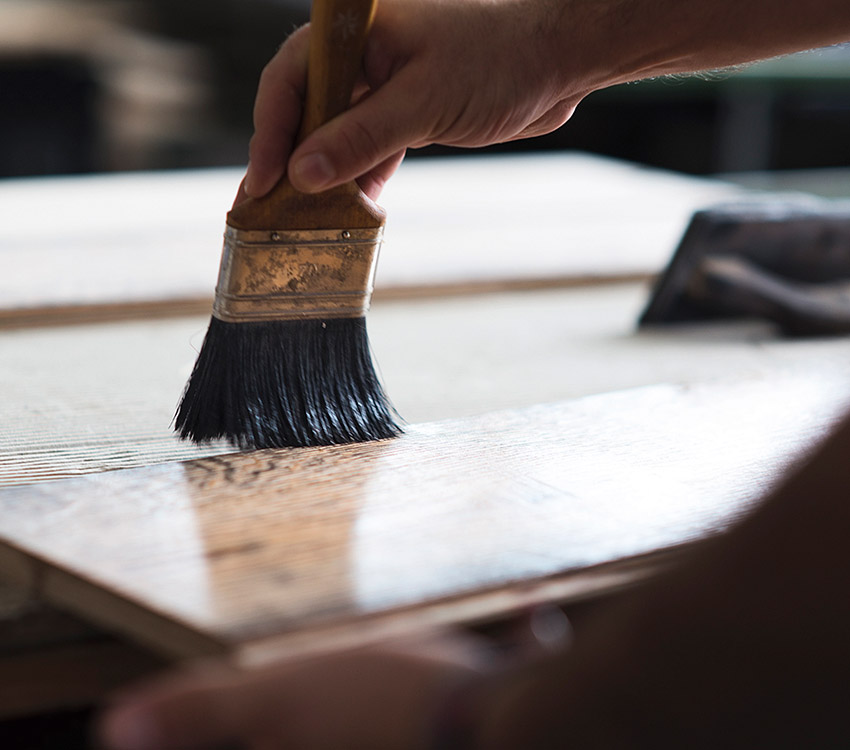 Resistant to sweat and saliva, the oil finish makes our floors particularly suitable for children and environments designed for them, in accordance with DIN EN 71.3. The treated wood is easy to maintain and restore, strongly water-repellent and stain-resistant (Catas test).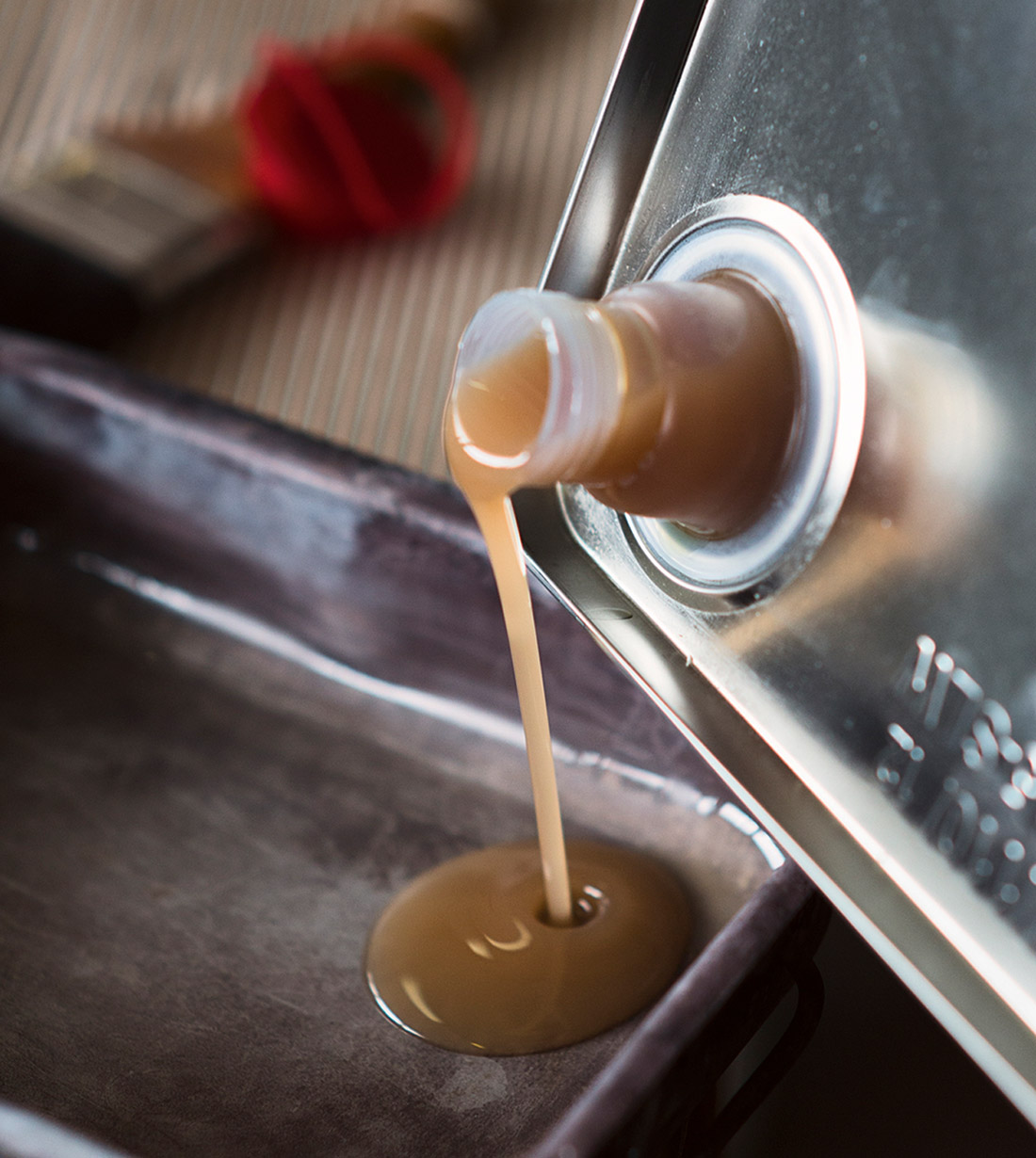 On the previously prepared surface, special mixtures of vegetable and mineral substances such as resins and balsamic oils are applied, in several hands, together with precious natural waxes such as beeswax and carnauba wax, which nourish the wood in depth without closing the pores. This keeps the wood alive and breathing. These substances, left to dry naturally, give the surface a sensation of natural softness, making it more resistant to wear and stains. The wood never assumes an anti-aesthetic plastic appearance retaining its natural characteristics. The antiquing, the colouring, the oxidation, obtained by the use of earths and natural substances, all according to ancient techniques, enhance the grain and the fibre of the wood, creating particular chromatic effects. They can be studied together with customers in order to obtain in a custom made result that best meets their needs.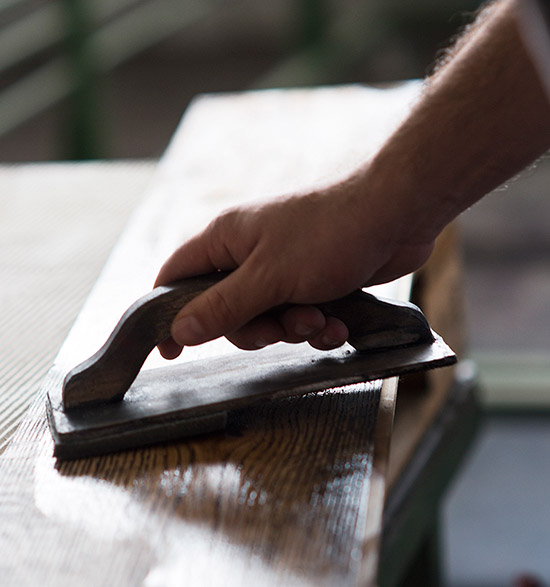 The use of these natural oils protects wood for a long time, giving it a soft aesthetic appearance.
The treated wood is suitable to be laid with underfloor heating, and is easy to maintain and restore.