RESTYLE: an all-Italian success


The success of the Linea Restyle continues:
the wooden floor of Lignum Venetia suitable for green building that combines standard, Italian craftsmanship and flexibility

The approval raised by Linea Restyle does not seem to stop: the two-layer, pre-finished, oak wooden floor by Lignum Venetia, is conceived to give every customer the opportunity to experience the emotion of wood in their own homes.

Indeed, this extraordinary selection of wooden floors still continues to receive positive feedback: it has been created to meet the demands of a market segment looking for a quality product - completely Made in Italy – and with a good "sense" of the budget.

Thanks to the careful work of design as well as the accurate control of the production, carried out by the master craftsmen of Lignum Venetia, Linea Restyle has always been able to combine excellent performances and a competitive price.The wide range of colors and two grade selections are designed to satisfy rustic furniture styles or more modern living areas.

Restyle means to give value and to draw customer's attention on handcraft work, focusing on their needs, so to offer a valid solution to choose the value of Made in Italy, and taking care of the project from the proposal until the installation. Because among the beliefs that guide us, there is also one that everyone must have access to beauty and quality.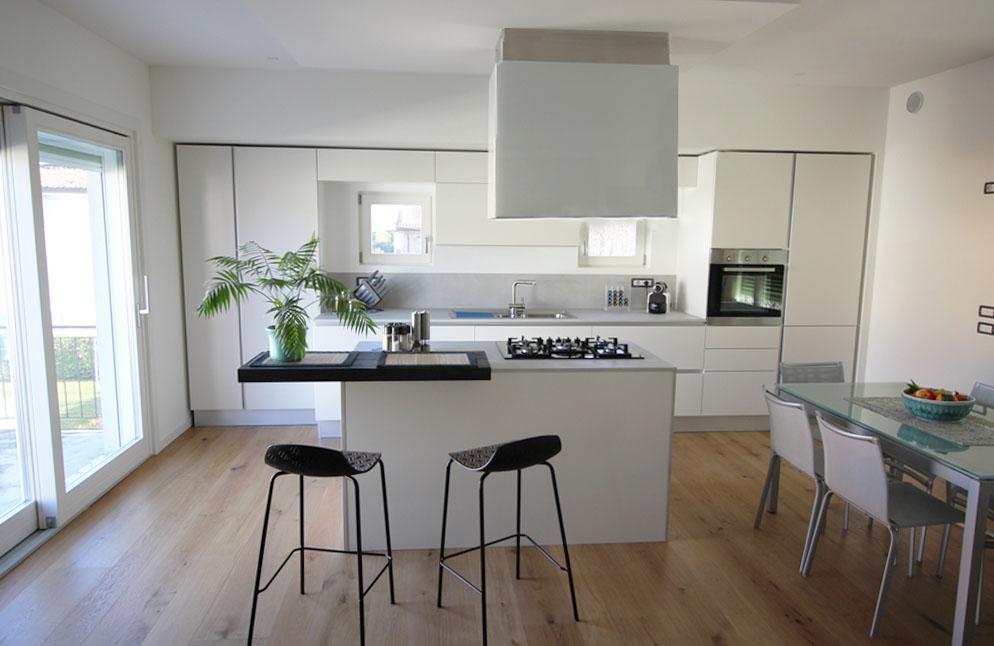 THE ADVANTAGES OF CHOOSING RESTYLE
Despite being a "standard" selection, Restyle offers a wide range of solutions to find the perfect wood floor with a perfect quality and price.
WOOD FINISHES:
Restyle means having a wide range of finishes available:
10 colors: We believe "standard" does not mean to produce in series: it means to optimize a range of offer within which you can choose the solution that most suites you.
2 different "grade" choices:
Restyle Classic for all those who love the placid linearity of wood, soft wood's grain look and with a sober, neat design,
Restyle Country designed for those who love history told by knots of wood,flaming, splits and irregularities, which make this material so alive and fascinating.
THICKNESSES:
Restyle means quality wood floor, even in all those situations where thickness becomes crucial
2 thickness options: 9 and 13 mm, always with 3mm oak wear-layer, are perfect both for a new installation and for the renovation of a specific environment.
SAFETY AND PERFORMANCE:
Restyle means wood floor that lasts over time, free from harmful substances.
The oak of this two layers is finished with natural oils and is glued on a water-resistant phenolic birch plywood; the final product is completely free of formaldehyde and other harmful substances.
PRICE:
Restyle means Made in Italy and handmade production at a truly unique price.
Restyle is a two-layer parquet completely Made in Italy, of high quality, that thanks to the careful selection of some fixed parameters, we can present on the market at a competitive price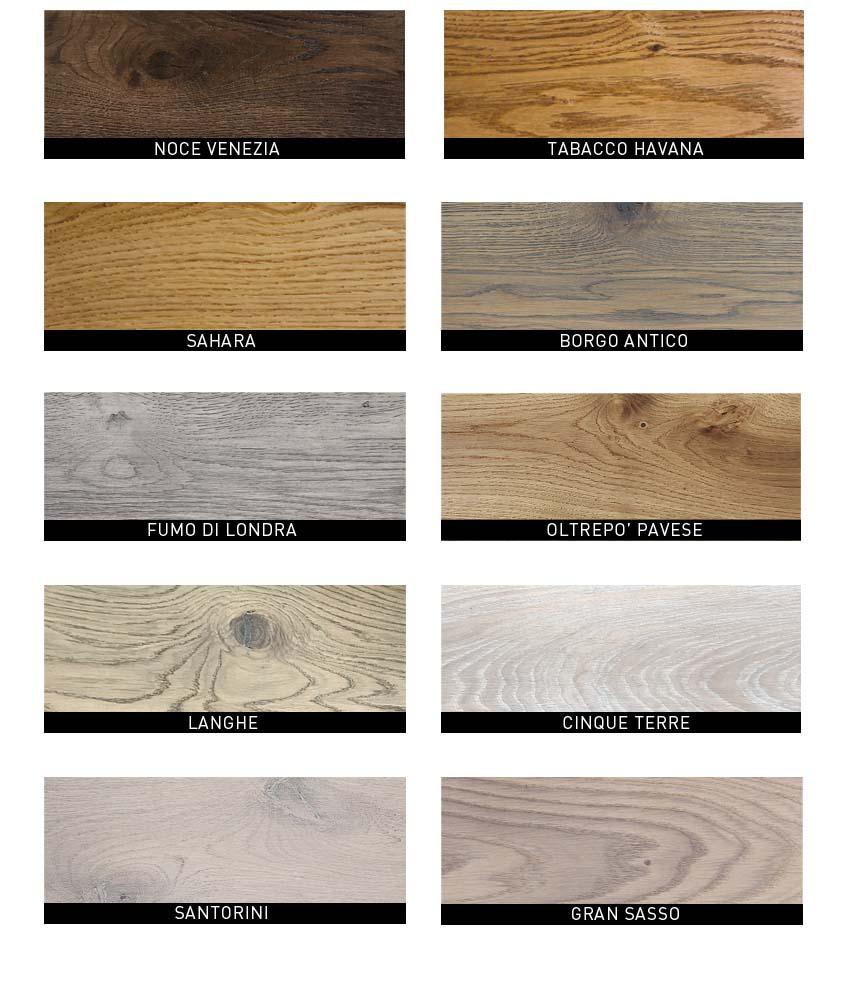 WHY CREATE A PRODUCT LIKE RESTYLE?
We truly, deeply believe in the importance of offering everyone the possibility to choose a high quality product, really Made in Italy, which speaks of craftsmanship and love for wood.
We wanted to embrace this line, for many utopian, to make the luxury of a real, natural wood floor, finished by Italian artisans, accessible to everyone. We achieved this by optimizing the production steps, with an incredible containment of costs, at the same time guaranteeing a wide range of choice that still is "tailor-made".
DON'T YOU KNOW RESTYLE YET? HERE IT IS EXPLAINED IN A FEW STEPS
Restyle is the two-layer oak line by Lignum Venezia that features 10 oak two-layer wood floor models:
- 2 proposals
Restyle Classic for those who want soft lines, soft wood's grain look and with a sober, neat design
Restyle Country, is a wood that speaks, that appreciates knots and flames and where irregularities are a sign of uniqueness
- 10 colors to choose from
Restyle is offered in a range of 10 color variations, with solutions ranging from the delicate bleached shades of the Cinque Terre model to the darker shades of the Noce Venezia
- 2 thicknesses: 9 or 13mm
- structure: 2 crossed-layers, 3 mm oak wear layer glued with vinyl glue on phenolic birch plywood
- 100% Made in Italy